音乐类话题,常常出现在阅读、写作和口语当中,近两年值得我们推敲的【喜欢的歌手】话题则是热度高涨不下,本次Nice则是从【喜欢的歌手】全方位进行话题解析,希望可以带给考鸭们一些不太一样的思路,在雅思考试过程中遇到的时候可以灵活使用,帮你快速上高分。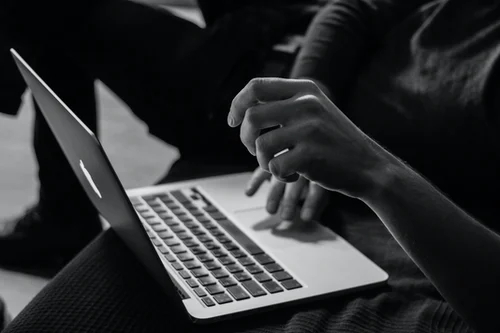 一、喜欢的歌手常见问句与回答
1.Do you think the most popular singer is the best one?
Obviously not. Nowadays, those ranking lists like billboard or whatever, can be easily manipulated,so the most popular ones on the list are not even guaranteed to be good, leave alone 'the best'.
My personal preference would be to listen to some classic songs, or new songs recommended by myfriends.
Call me selfish for that, but I just don't really like being guinea pig in listening to music.
2.What kind of music is popular in China and what kind will be in the future?
You see, if you ask a question like that to someone from another country, it will be much simpler.
But every question like this becomes extremely complex if defined in China. You know why?
We just have too large a population.
Nowadays I'd say pop songs are still the most popular ones, Imean, look at their names, they are called pop.
As for the future, I just really don't know…Probably in the for eseeable future it's still gonna be pop, I think.
3.What kind of music do people like at different ages?
Now that varies from people to people. But generally speaking, young people like me have a betterchance of falling in love with rock, which can be outrageously loud and noisy for our parents'generation who'd prefer folk songs or a'cappella, even.
As for the old like my grandparents, wouldlike to listen to some military songs due to the background of their growth.
So I'd say differentage groups do have some different preferences, but this really depends.
Not all young people like rock.
二、延伸性的音乐话题
  Describe a popular music band or a singer inyour country.
  You should say:
  What it first became popular
  What style of music it perform
  Who (what kind of people) like this band or singer
  And explain why you think they are popular
三、高分范文一览
Speaking of my favourite singer, I would definitely say Jay Chou. Jay Chou is the most popular Mandopop artist of the millennium age, my generation. He is a Taiwanese singer, but his songs are widely loved and spread in Taiwan, mainland China, Hong Kong, even Malaysia and Singapore. I feel that Jay has a very strong individualistic personality. He stays true (忠于) to his personality and continues to insist on making music that he himself likes. From all his songs, I guess he is also emotionally rich (情感丰富). For the world, he must have great compassion and idealism. His compositions can be categorized as pop music while many of his works also fall into the contemporary R&B, rap and rock categories (属于哪一类) or a fusion of these genres. He also likes to combine Chinese and Western music styles. I admire him for many reasons. He's a multi- talented singer-songwriter. He can compose songs and write lyrics. The use of meaningful and imaginative lyrics, covering a diverse range of topics and ideas, distinguishes his songs from (区别 于) most pop songs. Besides, he has a very unique style, "Chou Style", which is his cross-cultural music. As mentioned, he regularly fuses traditional Chinese instruments and styles with modern pop to bring a unique flavour to his music. Jay has a handful of(很多) really good songs. I feel lucky to have grown up with his songs during my school days. Jay has found widespread success(巨大成功) for years until now and continues to touch people with his music.
四、总结
喜欢的歌手和喜欢的音乐本质上都属于音乐类话题,属于比较广义和宽泛性的题型,可延伸性的内容较多。
我们可以根据不同的音乐来进行延伸交流,也可以选择单个人物根据其案例进行解答。