雅思口语考生Part2喜欢的天气话题,属于事物题的老题新提,在5月考试中也有考生遇到过,该类型的题目属于比较常规化和生活化的考题,那么如果我们遇到这一类喜欢的天气应该如何做回答呢?雅思考试中有那些比较常见的天气类词汇可以运用呢?今天就让Nick带大家一起去了解一下。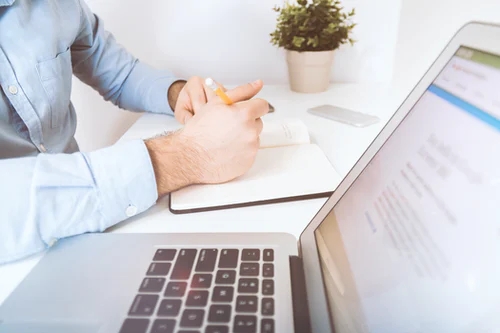 一、天气话题问句
You should say:
what kind of weather it is
when this weather usually occurs
what you usually do during this weather
how this weather affects you
and explain why you like this type of weather.
二、喜欢的天气范文
Ok, well I'd say my favourite weather would have to be sunny weather, which I guess is the same for most people.
And as for when this weather usually occurs, well unfortunately, not often enough! Because where I'm from, it seems torain the whole time, and when it's not raining, the sky's usually quite cloudy, so we don't really get all that much sun in my hometown, but hopefully this year will be a bit better – fingers crossed!
Anyway, regarding what I usually do when it's sunny, well I guess it probably depends on how much free time I have. So I mean, if I only have a little bit of free time, then I might just go for a walk around my neighbourhood or chill out for a bit in the gardens of my apartment complex. And if I have more time, then I might arrange to play some tennis or basketball with a few friends, although if it's too hot then I probably wouldn't bother.
And with regard to how this kind of weather affects me, well basically, I'd say it normally always puts me in a good mood. So for example, waking up with the sun shining through the windows is always a great feeling, as I'm sure you'll agree. And another thing to mention would be that the traffic usually tends to be better on sunny days than rainy days, so it means that I can get to work quicker. It's funny, because it always seems that there are more cars on the road on rainy days, which I can never quite figure out!
Anyway, finally then, as for why I like sunny weather the most, well, I suppose it's really a combination of reasons, one of which would be that there are generally more things you can do when the sun's out, like playing sport and walking around outside without getting wet! And as I mentioned a bit earlier, it's much easier getting around when it's sunny, for example, the roads are less congested and it's normally a lot easier to find a taxi, as you may have found out yourself!
So yeah, I guess that pretty much sums it up, and I wish I could wake up to a bright sunny day every morning!
三、相关词汇短语
A kind of weather I enjoy is the sunny day when the temperature fluctuates around 25 degrees Celsius, which makes my body feel comfortable. I also like it when the soft sunlight lightens up the river and streets in the city and when the breeze gently touches our faces, and the birds singing on the trees. These are just the perfect images that I can picture during this day.
我喜欢的天气是晴天。温度在25度左右徘徊,柔和的阳光照亮河水和街道,微风拂过(breeze gently 人们的脸庞,鸟儿在树上歌唱。
Well, it usually comes out at the end of spring or the beginning of fall. You know, it often feels quite chilly in the early morning or the late evening of these seasons. This article is from Laokaoya website. Whereas, in the summer, I don't particularly enjoy the strong sunlight which might burn our skins.
它一般出现在春天的末尾或者秋天的开始。太早或者太晚,天气都过于寒冷。而夏天的阳光太强,灼烧(burn)人们的皮肤。
When this kind of weather approaches, I would ask some of my friends out. You know, we usually play some basketball or soccer at school, and then go find an eatery and enjoy our foods at the patio or some open-air areas. Sometimes, we chat and eat and enjoy the quality time together.
当这种天气出现的时候,我会叫上几个朋友,一起到学校里打篮球或者踢足球。运动之后,我们会找一家饭店,坐在外面(open air),点上一些烤肉(grilled meat)和啤酒,尽情享受。聊聊最近的情况,开开玩笑,或者玩一些游戏。
I feel that this kind of weather is a gift from god. You know, it provides me an opportunity to have an escape from the heavy workload. I really cherish this day with my friends and make it a great chance for me to enhance our relationship or to strike a balance between my studies and work.
这种天气是上天的恩赐(gift from the god)。它为我逃离(escape from)繁重的工作/学习提供机会。我会充分利用这一天与我的朋友尽情的放松,增进我们之间的友谊,平衡工作与学习之间的关系。
四、总结
天气类话题的延伸,解题思路还算是比较简单,初始话题大多数是问你喜欢什么天气,我们需要根据真实的想法去回答,如果问你为什么喜欢,你也可以加入到一段故事在里面,或者根据日常的喜好去回答。