微笑是我们人类表达善意的常用表情,在我们看来,大多数的微笑都是美好的,有一些场合我们常常需要保持微笑来维护自己的完美状态,那么在你的印象当中通常都有那些场合里面发生过这种事情呢?本期就让我们从雅思口语Part2和Part3的角度一起来聊聊微笑的场合话题吧!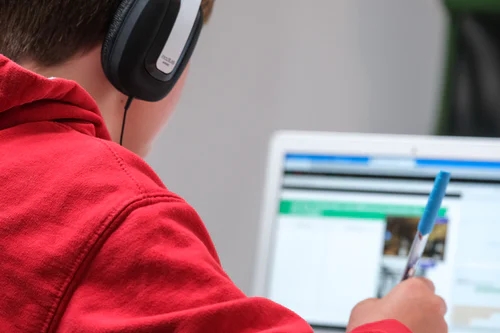 一、微笑场合话题问题
Describe an occasion when many people were smiling
You should say:
When it happened
Who you were with
What happened
And explain why many people were smiling
二、话题具体分析
该话题的核心关键点在于many people,我们需要思考那些场合是微笑比较多的,为什么会微笑?
When it happened ?
开门见山,指出这是什么时候发生的。
Who you were with ?
可以具体介绍你和谁在这个场合。
What happened ?
发生了什么事情?
And explain why many people were smiling ?
最后具体地阐述一下为什么很多人都在微笑呢,理由合理即可。
三、范文分享
There is no denying this conviction that having a smile improves your face value. Being a jovial person, I love to see many people smiling in unison.
Last month I had such an opportunity. Due to the corona pandemic, our whole nation was in a state of lockdown. The higher authorities lifted the lockdown last month. During that time, I saw a massive crowd of people smiling and laughing.
I was with my family. Since we had remained indoors for months, we decided to have a family dinner at a fine dining restaurant.
Human beings are social animals. They love to meet and interact with people. Due to lockdown, people had tough times at their homes.Because their routines changed, their lives hit a lean patch. They didn't have an opportunity to either going out on inviting people to their homes.
This changed routine led to emotional breakdown for many people. Children were finding it hard to study online. Fitness freaks couldn't do a proper physical workout. In a nutshell, people from all walks of life were under enormous stress. Therefore when the news of the ceasing of lockdown broke out, everybody had a sigh of relief.
Since people got their earlier life back, they were smiling a lot. Many of them were dancing on the streets. Children were creating a lot of noise which was sounding good to the ears. Celebrations were going on all around. It felt as if the whole city has come on the streets. In such kind of atmosphere, the stress in our lives goes for a toss. Therefore, everyone was smiling that day.
四、Part3微笑的场合
# Do you think people who like to smile are more friendly?
A person's smile is critical for people's perceptions. A warm, genuine smile communicates feelings that words alone cannot convey. A great, confident smile radiates warmth and allows people to feel at ease and makes a great first impression. A smile transmits confidence and, professionalism even if you're faking it.
# Why do most people smile in photographs?
There are two main reasons for which people take photos. Firstly, they want to preserve their photographs as a memory. Secondly, they take it for posting it on social media to impress others. In both cases having a smile helps.
# Do women smile more than men? Why?
Women do what we call 'emotion work' and one of the best ways to do this is to smile to soothe hurt feelings, to restore harmony.
# people smile more when they are younger or older ?
I suppose its the young. Earlier research has shown that people often rate smiling faces as younger. "People were asked to rate how old they thought the faces were. After the study was done, we found people rated the smiling faces, on average, 1 year older than the same faces in neutral expressions.
五、总结
以上就是关于"雅思口语Part2和Part3微笑的话题8分素材分享!"全部内容,更多相关雅思资讯和干货分享尽在申友雅思!