每个人都有属于自己独一无二的天赋能力,这是刻印在基因当中的里面的,等待着你去进行挖掘,在雅思口语的Part3阶段也会涉及到这个话题,如果遇到了你应该如何去回答呢?怎么根据自己的天赋能力来论述出有意思的内容呢?本期就让我们一起来聊一聊吧!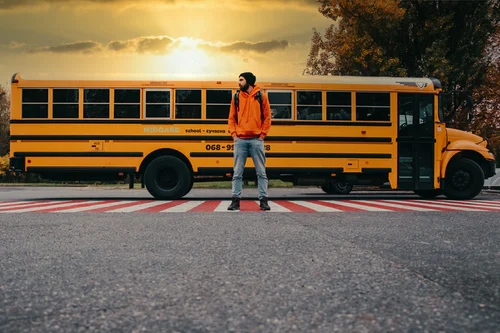 一、问题一1.Do you think artists with talents should focus on their talents?
答题方式一定要先给出自己的观点,在进行解释加以论证,用例子加强可行性。
Yes. I think they definitely should as talent is something that comes with birth and not everyone can have. It would be totally a waste if you don't do anything about it. A person with talent is more likely to become a great artist. For example, I heard that Mozart, the child prodigy who began showing his talents when he was just three years old. Then he kept practicing and became one of the greatest composers in the history.

观点:支持
原因:可能成为伟大的艺术家
距离:可能会出为莫扎特这样伟大的画家。
记住,在口语考试中回答问题时,不要在观点上钻牛角尖,考虑四个评价标准,考虑流利性和一贯性、语言、语法和发音,在一定程度上你的观点是什么并不重要,流利性很重要,不出问题,有逻辑,一贯性很重要

二、问题2ls it possible for us to know whether children who are 3 or 4 years old will become musicians and painters when th
Well, I don't think it is possible to predict what a child will grow up to be in the future at such a young age. Mainly because this age is when they want to discover the world around them and like to try all kinds of things. Sometimes they show great interest in music, painting, or machines, yet when they grow older, they might lose interest in them or if they don't get enough support from their parents, they probably just drop it even though they have this innate talent in some area.

三、Why do people like to watch talent shows?
Well, I guess one reason is that talent shows are very entertaining. Performances like dancing, singing and acrobatics are always amusing, or even exciting, and watching them is a very good way to relax.
On top of that, I suppose it is undeniable that when we see ordinary people like you and me standing on the stage singing and getting a pass card, and even become very famous and successful, we get greatly encouraged and inspired, coz we see a possibility, one that ordinary people can be successful, too. For example, I watched an interview of the audiences of Britain's Got Talent, who said that they cried after hearing Susan Boyle sing the song I Dreamed a Dream. It was not because she sang so beautifully, but the truth that she let them know dreams, although far away, can be reached through persistence.
具体例子可以说中国好声音,其中任意一个参赛选手案例。
四、.Do you think it is more interesting to watch famous people's or ordinary people's shows?
Well, I'd say both of them are pretty interesting.
If you watch famous people's shows, you can see another side of them, which is usually quite different from what you've seen from their movies, TV series and things like that. And you could know a lot of stories behind. For instance, in the reality show you can see a super movie star who always looks very serious is surprisingly very easy-going, can cook really well and cook for his co-workers.
On the other hand, we see ourselves in the ordinary people in the shows, for example, when we are watching a singing show, we see the contestants strive to win, then we might think of ourselves striving in our lives. We cheer for them, and maybe the truth is that unconsciously we cheer for ourselves. And, watching ordinary people, who are just like us, standing on the fancy stage, under the bright lights and imaging what we'd be like if we were them is also fun.
五、天赋话题短语词汇分享
definitely 确实 (学习用不同的副词来表达不同程度的语气可以让自己的表达更精准,They definitely should …; Definitely yes. 是更强烈的更肯定的语气)
as 因为 (表达"因为""由于"不仅仅有because,还有as, for, since …)
come with birth 与生俱来
be likely to 非常有可能
child prodigy 神童
show sb's talent (in) 在某方面展露天赋
composer 作曲家
grow up to be 成长为……
discover the world 探索世界
lose interest in 失去兴趣
innate 天生的
entertaining 使人快乐的
acrobatics 杂技
amusing 逗人笑的,让人开心的
On top of that 除此之外
I suppose 我觉得
It is undeniable that 不可否认的是
stand on the stage singing 站在舞台上歌唱
dreams … can be reached through persistence. 有毅力梦想就可以实现
reality show 真人秀
surprisingly 令人惊讶地
easy-going 随和的
stories behind 幕后故事
On the other hand, … 另外一方面
see ourselves in …在别人身上看到自己
contestants 参赛者
strive 努力,力争
cheer for sb 为某人欢呼,加油
unconsciously 无意识地


六、总结
以上就是关于"雅思口语Part3天赋话题答案解析!"全部内容,更多有趣的雅思资讯和干货分享尽在申友雅思!